Sometimes it may be needed to change the operating system to ubuntu to add support for different applications or reinstall the same operating system when you make a mistake.
1) Log in to the
VPS control panel
 It may be needed to log in through the
billing panel
 which you can select by

Then clicking on this button

Then selecting Account Password, then typing in your choice then you can either continue from there or from
https://vps.plox.host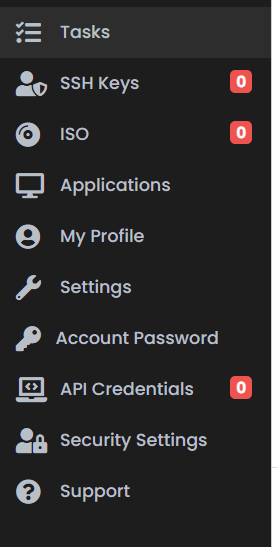 2) Select List VPS, click the side arrow to access it.

3) You will see something like this below, Select Install

4) You will now See the Reinstall OS button, I will be installing Centos 7 but you might want to install Debian or Ubuntu.

5) Now type in the new password, if you are reinstalling you might want to input the same passwords for ease of use with MobaXterm but this will be used to connect to it using SSH.

6) Click Reinstall and you will be prompted with

7) Make sure you backed up any of your data and click Ok.

This may take some time depending on the image/iso selected.