Many owners require the need to remove files eventually, whether that may be resetting all the files for a new game mode or deciding to start fresh. The process is simple.
Why should I remove server files?
Sometimes you may forget to remove old plugin folders and find it hard to maintain your server from daily operations to adding new plugins in. 
Occasionally you may feel like Factions isn't your sort of thing and decide to move into Skyblock. 
You may decide to start fresh.
1. Stop the server.
World folders such as world, world_nether and plugins are protected from deletion if the server is running. In many FTP clients, it will generate an error saying the file/folder could not be deleted.
2. Go to your FTP client, if you don't know how to do that you can visit this
article
.
3. If you are deciding to use the web FTP, which may be quicker but could cause some issues failing to delete files, right-click the file.
At this point, make sure you want to delete the files, if you are unsure it's recommended to download them to your computer using some sort of FTP client such as FileZilla. 

3a. web FTP 
Click the select all button, then on the way bottom, click delete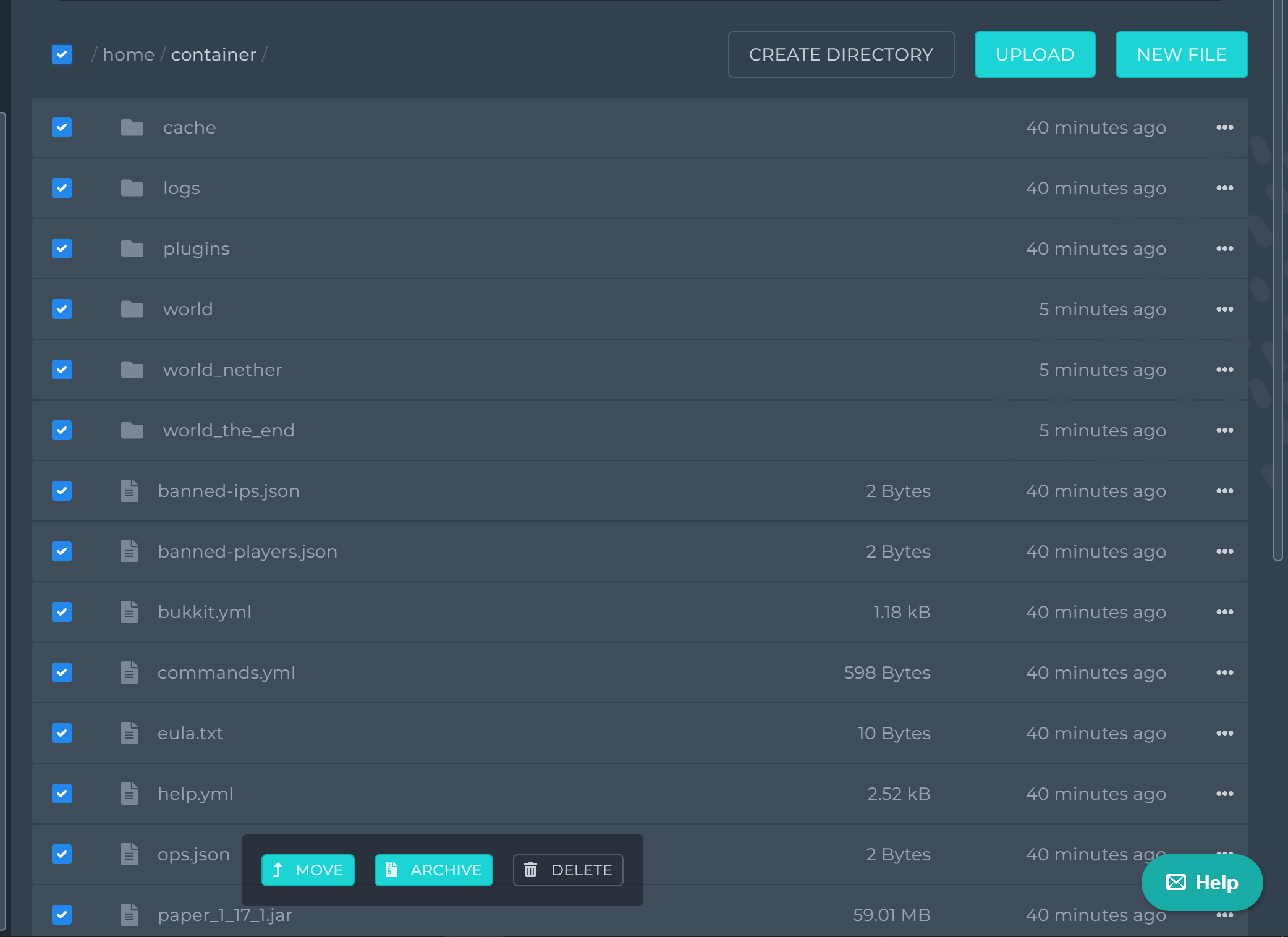 Depending on the size of the file/folder, it may cause a time out, follow 3b/FileZilla for the fix.
3b. FileZilla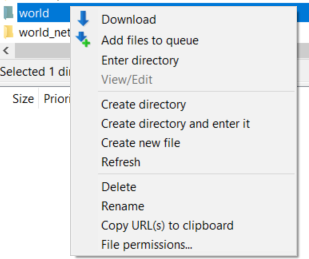 You will be given a warning, select yes if you plan to go ahead with it.

Now after deleting all the folders, files you may have a message like this:

You must now wait for all the files to be deleted which may take several hours depending on if you pre-generated your worlds, you can create a ticket to have staff reset your server for you due to the time taken to delete it.
After you are done it should look like this: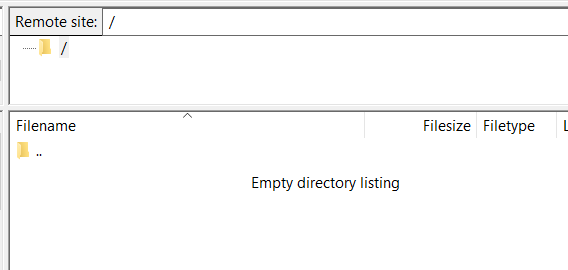 5. You should be able to join the server if all is well.
You now have successfully reset your server and are ready for your next adventure.