Changing your server settings
From our panel, you can easily edit your server features! This includes difficulty, seed, and more! Follow the short guide below.
Visit the "Console" page. Scroll down, and select the quick edit options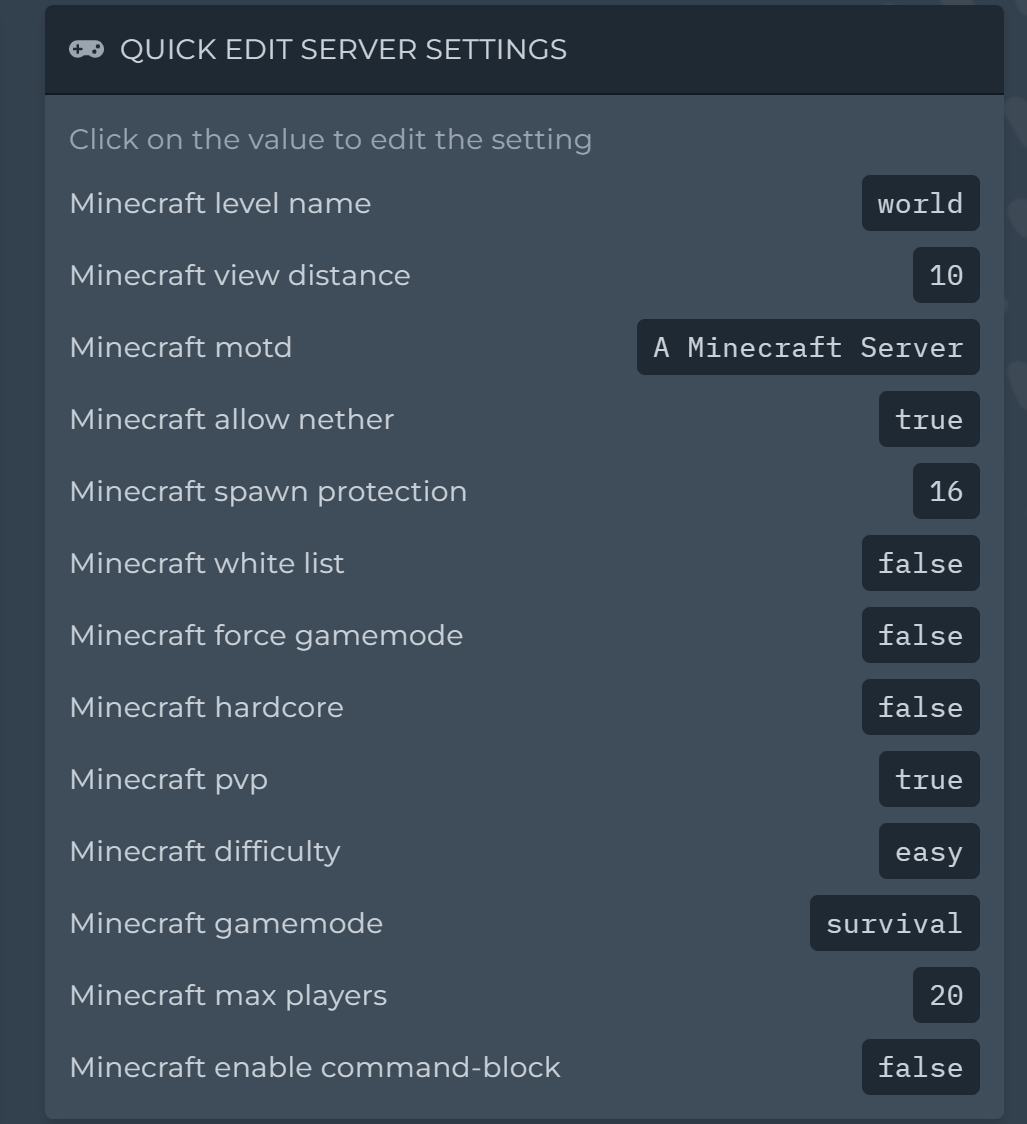 From here, you can edit any settings you wish. Be sure to reboot your server when you're done!