Enabling Command Blocks
Please login to your File Manager, if you do not know how to do this, please visit our article on using FTP Access.
Please locate your server.properties file:
From here, open it and search for the following line: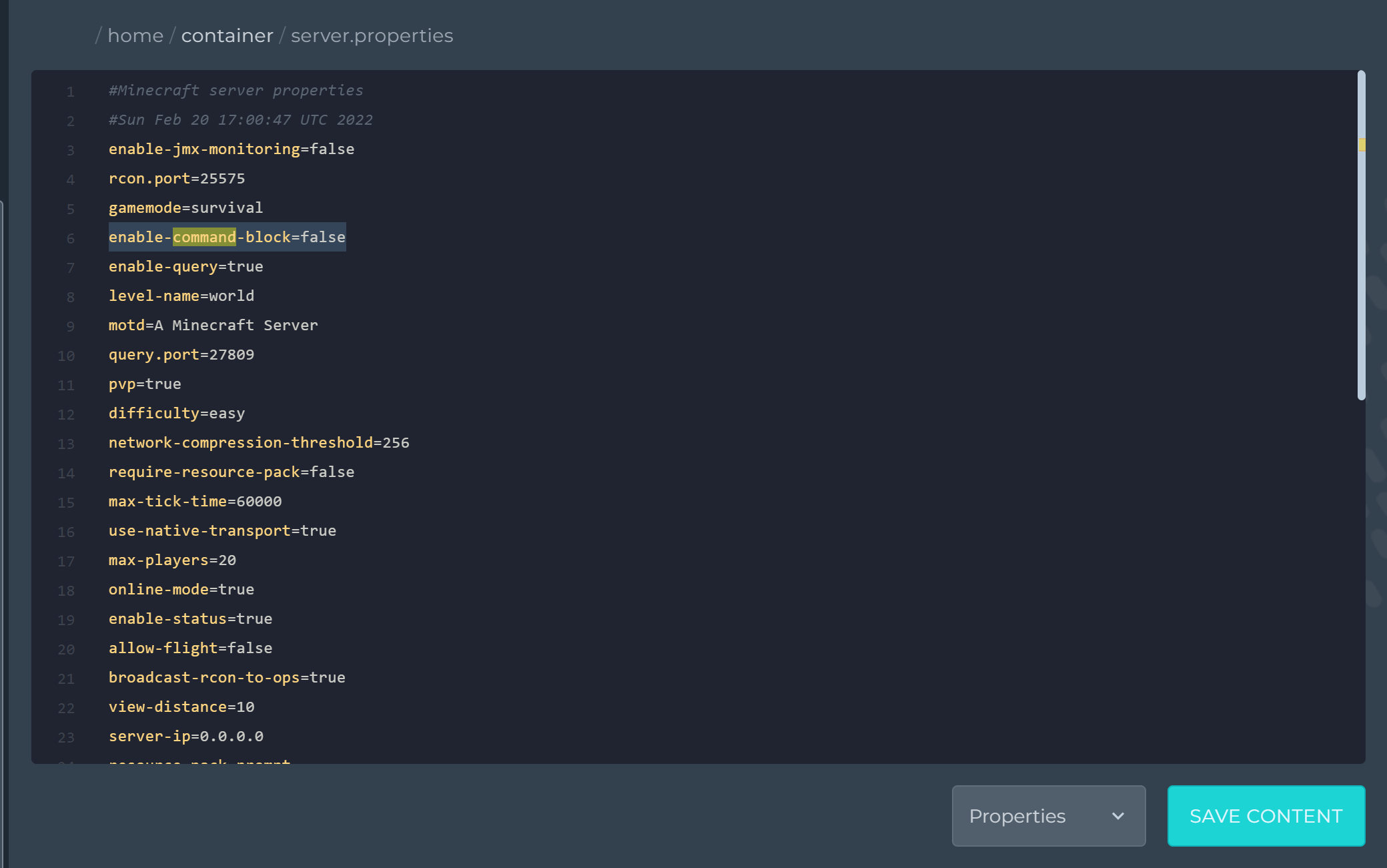 Please set this option to `true`.
Reboot your server, and you'll have command blocks enabled!