How to select a custom jar on PloxHost Panel
You can easily set your jar file under the "Modpacks & Jars" tab on the left-hand sidebar.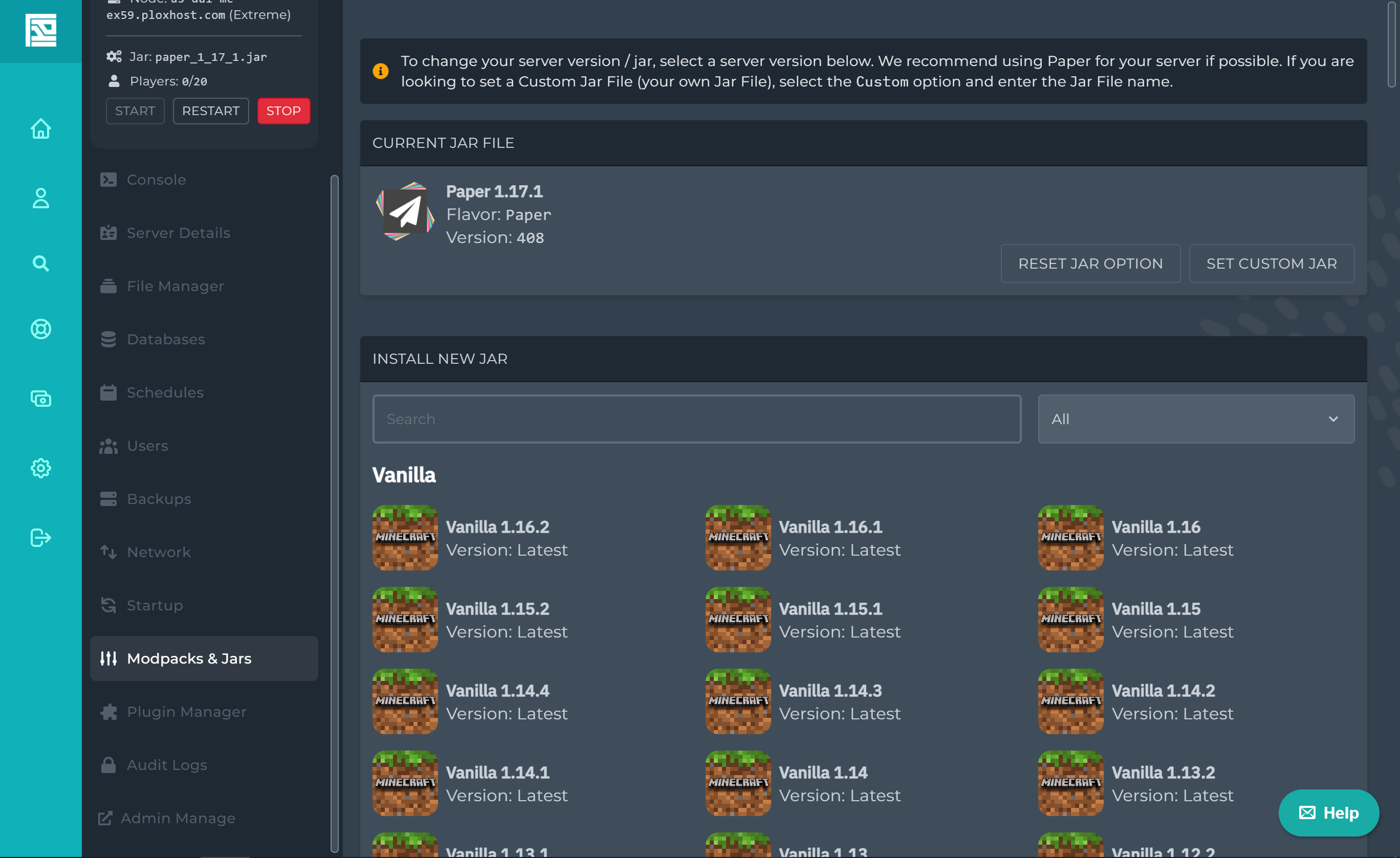 Click the button that says "Set Custom Jar"

Enter the name of your jar, then press enter within the box.
Reboot your server.
After that boom! You're done!
Please note if you are running a mod pack you must upload the libs to your server directory along with the jar.